Posted on
February 18th, 2012
by Chili Queen
I'm guessing foodies have one thing in common. They're always out surfing the net for new and interesting food to try. I'm guilty of that too and oftentimes when I come across a great recipe to try or an interesting place to eat, I will forget to bookmark it and then I can't find the site again.
Frustrating, I know. Happens to the best of us. Not any more. Now there's this amazing online organizing tool called clipix which allows me to clip and save anything I come across online onto a clipboard and that way, I won't ever lose track of the site again. Brilliant, right?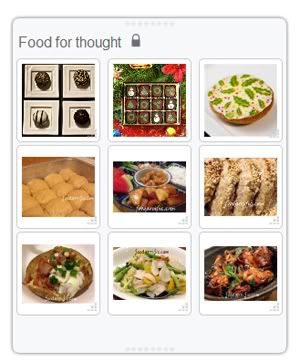 Now it's so easy to clip and organize all my bookmarks into categories and customize my clipboards accordingly. Yes, and I can even share my finds with family and friends. And what's even better is they can share their finds with me too. Sure will save me some work in seeking out good food.
You know what? You should go check out the video below and I guarantee you'll soon be as addicted to clipping as I already am. If I'm not in the kitchen or pigging out at some restaurant, you'll find me on my clipboards.
Promoted Post